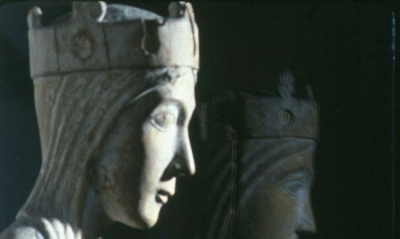 A few of contemporary artists working in photography, film, and video have taken as their subject the secret lives of the art museums.

The exhibition, which features 17 works, is taking place at The Metropolitan Museum of Art in New York from February 7 through August 26, 2012.

Among the highlights of this presentation are Francesca Woodman's Blueprint for a Temple and Rosalind Nashashibi and Lucy Skaer's Flash in the Metropolitan, a 16mm film shot after-hours in the Museum's galleries.

Also included are photographs and videos by contemporary artists Lutz Bacher, Lothar Baumgarten, Sophie Calle, Tim Davis, Andrea Fraser, Candida Höfer, Louise Lawler, John Pilson, Cindy Sherman, Lorna Simpson, and Thomas Struth, as well as two works from the mid-20th century by Diane Arbus and Joseph Cornell and a print by Peter Nagy

A.V.
artline.ro
February 16,2012