1. It is one of the largest producers and exporters of cheese (over 450 variaties) and, of course, delicious chocolate (there are 18 companies who make over 170,000 tons every year). And it seems that the Swiss hold the world record for eating chocolate, every citizen managing to finish about 11.3 kilos every year. But Switzerland is also a producer of good wines, but due to the fact that most of it is drunk domestically it is very little known outside of the country.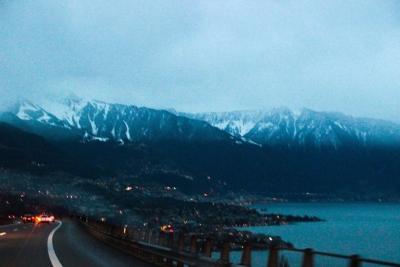 2. If you are a Swiss citizen you can actually challege a law, any law, that has been passed by the Parliament. All is not lost, for you must gather 50 000 signatures against that law in only 100 days. And if you manage to do that the law is once again put to vote, but this time it is a national vote, and the majority will reject or approve it. Democracy in action.
3. Do you love luxury watches? Then come to Switzerland, and discover first hand brands like Tissot, Rolex, Patek Philippe, Longines.
4. But did you know that the Pope himself is protected at the Vatican by Swiss Guards?
5. If you love chestnuts you should come to Switzerland in October, for every year they celebrate the Chestnut Festival. As the humble chestnut played an important economical role it the country's history, what better way to remember that other that having large open air fairs and tasting a lot of chestnut specialties?
photo: artLine.ro