Born on 14 August 1758: Antoine~Charles~Horace "Carle" Vernet, French painter and lithographer who died on 27 November 1836.
"Carle" Vernet was the son of Claude Joseph Vernet [14 Aug 1714 – 03 Dec 1789] and the father and teacher of Horace Vernet, as well as the teacher of Théodore Géricault.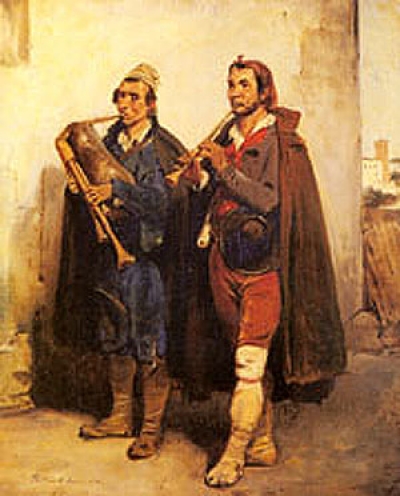 At the age of 11 he entered the studio of Nicolas-Bernard Lépicié. His training culminated in the award of the Prix de Rome in 1782; however, his stay in Rome was terminated when he underwent a 'mystical experience' and was sent back to Paris. He was approved (agréé) by the Académie Royale in 1789 on presentation of The Triumph of Aemilius Paulus. Although his sister Émilie was guillotined, none of the tragic aspects of the Revolution is apparent in his subsequent work.