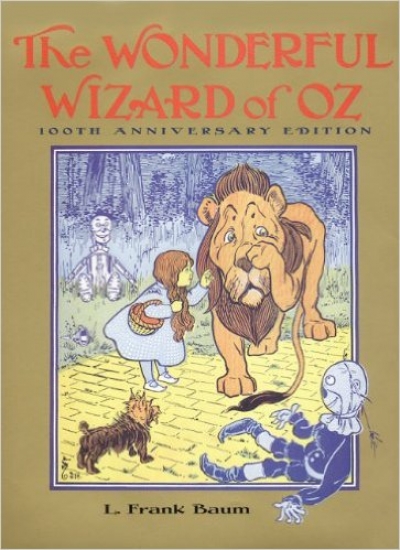 1.
Several novels by L. Frank Baum
Famous today for the Oz series (14 titles in all) which are among some of the best loved children books ever, Baum was also a prolific author (and for a time a theatre owner) who publised several novels, short stories, poems and also wrote several plays. Yet he seemed to be followed by bad luck, as several of his works were destroyed or forever lost. Some of his plays were lost in a fire which put an end to his career as a theatre owner, but three novels and several short stories seem to have vanished misteriously. His wife might have destroyed them, yet nobody knows for sure why. Or maybe they were sent to his editor and Baum didn't keep any copies, and then they were lost. Or maybe the author himself destroyed them, as he didn't think they were accomplished enough. Whatever the reason was, these titles are seemingly missing forever.
2.
The Memoirs of Lord Byron
The two volumes comprising the memoirs of the writer (with such a tragic fate) were actually destroyed in May 1824, after the poet's death. It was a tough decision, but it seems that the manuscripts contained such secrets and facts that were deemed to be unworthy of the writer's reputation. And publishing the complete (or even partial) memoirs seemed to be the worst thing to be made, as many would have been offended and attacked by the late Byron. He was an original, highly controversial and highly influential author, but at the same time he seemed to be making enemies and adversaries as sure as he wrote.
3.
The Poor Man and the Lady by Thomas Hardy
Just how good was this very first novel of Thomas Hardy, an author which enjoyed a great critical success in his lifetime? His books would later be sold, read and talked about, and later translated all over the world, but maybe The Poor Man and the Lady simply wasn't just as accomplished. Hardy submitted it to no less than five publishing houses, and he was rejected each and every time, despite his persistence. In the end Hardy just gave up, destroyed the manuscript and even later, when he was a wellknown name, abandoned the idea of rewriting it from memory.