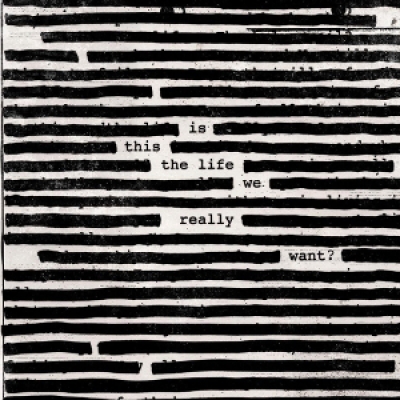 The new Roger Waters album. For many of his casual listeners Waters is still thoroughly linked with Pink Floyd, despite the break-up, but his fans, who have carefully and patiently followed his solo career, had surely awaited this record. Released 25 years since his last solo album, a long time during which Waters has caused some controversies due to his political activism and has (fortunatelly) brought new life to the legendary concept album The Wall, this brand new recording is still Roger Waters. Recorded with producer Nigel Godrich,
Is This the Life We Really Want?
is once again what you could expect from Roger Waters: good music, political protest, melancholic and powerful love songs, the style and general sound which makes it all instantly recognisable. Some have said that the musician could have experimented more on this new album, and that it brings little when it comes to new musical ideas. Maybe so, but for his fans it is another solid and good Roger Waters record, and surely most of them didn't want anything else.
Yet, Waters doesn't try something new just for the sake of doing it, and the themes and subjects are the same, gathering together that strange combination of romance, outrage, protest, remembering, sound and emotion. And the main thing is that it works. It is not a revolutionary and life changing album, it is not the best solo work by Waters, but is simply works, it even has some memorable songs and moments, and if you like his Floyd and solo work then
Is This the Life We Really Want?
will by no means be a disappointment. The lyrics, some musical details and little bits, some inside jokes are all so "Pink Floyd" that hardcore fans will surely be excited and amused (even if not to death), but this was always a constant when it came to Waters. There are some really good songs in here: Wait For Her (maybe the very best), The Last Refugee, Deja Vu, Picture that. But remember that the whole album is meant to be listened to as a whole, or at least that's the general impression.
In the end Roger Waters isn't surprising just to be. It is a solid solo record, what you could have been expecting from the musician. And that, after all, was what his fans wanted.
Photo: wikipedia.org