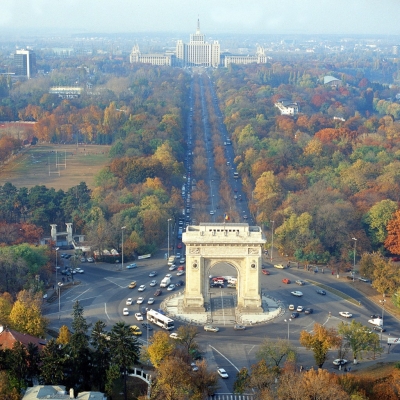 If you want to travel, why not choose a destination like Romania.
Why
Prince Charles
said that "Transylvania is in my blood". You want to know why ? Because is a gorgeous place, unique on the entire Earth.
The Prince even bought some properties in
Viscri
village, a 12th-century Saxon village located at 250 km north of Bucharest, the capital city of Romania.
The
Danube Delta
with it's waters from the largest and best preserved of Europe's deltas that flow into the Black Sea are another reason. Here you can see over 300 species of birds, 45 species of freshwater fishes, many lakes and marshes.
The Danube Delta is part of the UNESCO heritage site.
Another important UNNESCO World Heritage Site is the
Sighisoara
Citadel that was built in the 12th century by Saxon colonists.
If you decide to visit Romania, on your "must see" list of interesting places you must have The Black Church from Brasov, Rasnov citadel that is also located here.
You can arrive to Brasov by car on the international routes E60, E68, E574 or by train.
These are only a few places worth seeing. To discover more, you just have to choose Romania as a spring, summer or winter destination.