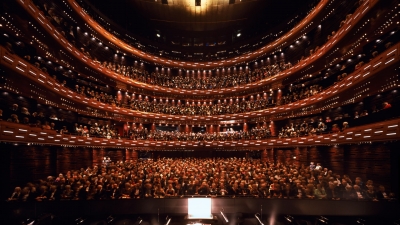 1. The term itself comes from the Latin "opus", meaning work. So think about this the next time you go to the opera or listen to your favourite aria in the privacy of your own home.
2. There are several types of opera. You talk about Grand opera when all is set to music, but when it is comical and funny you are enjoying the Opera buffa. The Opera comique is somewhat confusing as a term, for it might be a tragic story, but having both singing and spoken words. There is also the operetta, the short opera with spoken words and generally lighter in subject, often targeting the younger audience, or the Singspiel, a German variety which is always mixing music and fantastic elements.
3. The libretto contains the words of an opera, it's story, and it actually means little book. Many composers wrote the libretto themselves.
4. The famous martial artist and actor Jackie Chan is actually trained in the secrets and techniques of the Peking Opera, but bear in mind that Chinese opera is rather different from the Western one. It now only involves weapons and martial arts techniques, but the music and singing is different. Nevertheless, Jackie Chan has also recorded and released several pop albums in China, where he is regarded as a succesful and very popular singer.
5. At it's very first performance Madama Butterfly was a complete and awful flop, and seemed to be doomed from the start. Despite the initial reaction it would become one of the most popular and beloved shows.
Photo: henninglarsen.com