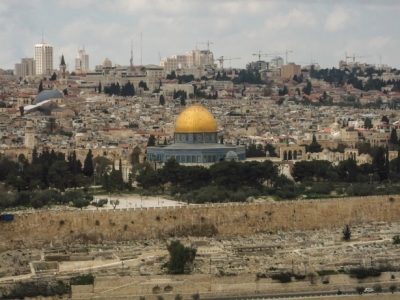 1. The official languages in Israel are Hebrew (spoken by over five million people here) and Arabic (used by a minority). Also many of the Israeli citizens speak English, so you shouldn't have much trouble when visiting the country, buying something in a shop or simply asking for directions.
2. Albert Einstein was once offered the presidency of Israel - and it wasn't just a strange idea or a futile project but a very serious and real opportunity. Yet the famous scientist, although he was a supporter of Israel and the Jewish people, chose to decline the possibility, claiming that he wasn't the right person for such a responsability and wanted to pursue his research.
3. Israel is also the country with the most museums per capita in the whole world. If you visit the country you could also see the collections and exhibitions at the Israel Museum, the Museum of Art in Tel Aviv and so on.
4. While it might seem like a marketing campaign the reality is different: every year over 1000 letters adressed to God are sent to Jerusalem.
5. It is perhaps a little known fact that literally hundreds of former Nazis children and grandchildren converted over time to Judaism and chose to live and work in Israel. And as some of them said in several interviews it was both a means to make peace with the past and their origin (there were many of these children and grandchildren who were shocked and ashamed upon learning the truth about the actions of the parents and grandparents) and the support the new Jewish state.