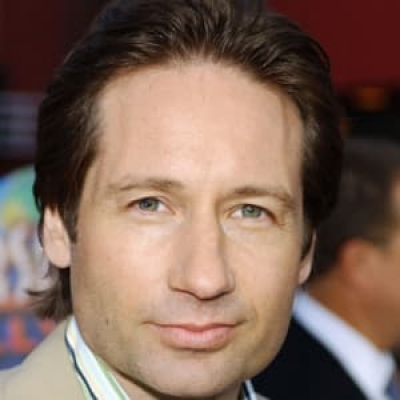 1. David Duchovny is famous all around the world as Fox Mulder in the
X-Files
series (a true phenomenon of the 90s) and for playing Hank Moody in the sometimes controversial and always interesting
Californication
television series, but he is more than just a tallented actor. Also a producer and director, Duchovny has so far published three books, rather well received by critics, has recorded and released two albums (a third one will soon be launched) and played with his band in several countries, and also has a A.B. and an M.A. in English Literature (from Princeton and Yale University no less). So if you think of him solely as Fox Mulder you might be missing a lot.
2. His childhood nickname was Duke, as he often remembered. And he truly liked it.
3. Although he became famous due to his television roles, Duchovny wasn't at first interested into playing such parts and only wanted to do movies. While he may have gotten his first break in a beer commercial, in 1987, his debut part in a movie came in 1988, in
Working Girl,
and it was at that time that he decided to focus on cinema and not on television. And of course also on music and literature. But sometimes things quickly change and it wouldn't be long until Duchovny became Fox Mulder, and the rest is entertainment history.
4. In 2000 he was the very first celebrity to compete in the "
Who Wants To Be A Millionaire
" game show and at first he seemed to be on a high roll. But after failing the 500 000 dollars question he ended up leaving with 32 000 dollars, by no means a small amount, which he donated for charity. You can see the show online and it is funny to see "Fox Mulder" answering questions and generally having a lot of fun.
5. And even if tabloids talked and speculated a lot about a romantic relationship between Duchovny and his on-screen coleague, Gillian Anderson, the two have put an end to the rumours several times. No, they weren't romantically involved. Ever. Even if they had a great and touchable screen chemistry and were largely responsible for making the
X Files
a world-wide TV hit. So fans can let go of the idea of a Mulder-Scully romance.
Photo: biography.com