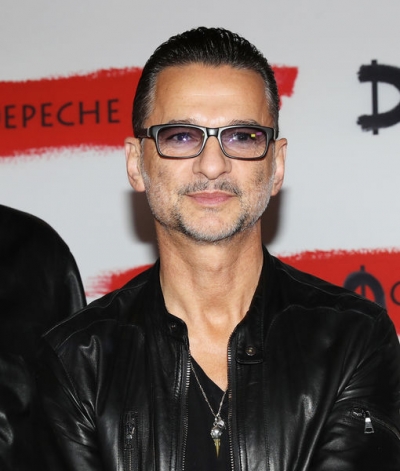 1. Known worldwide as the voice of Depeche Mode, Dave Gahan has been with the band for several decades. He is a singer, songwriter - with two very good solo albums so far - and several colaborations with other bands and artists, including two records with Soulsavers. Born in 1962, Dave Gahan is nowadays of the most popular and succesful British artists.
2. He joined Depeche Mode in the very beginning, in 1980, back when the group was still called Composition of Sound and was made out of Martin Gore, Andy Fletcher and Vince Clarke. Gahan was chosen as the vocalist after Clarke heard him performing a David Bowie cover, the famous song Heroes, which is now again being performed live by Depeche Mode as a touching tribute.
3. Gahan was most likely the one to suggest the name change after coming across a French magazine with the same title. Yet according to other sources it was the idea of Martin Lee Gore, so it might just be a piece of information which over the decades has become part of the Depeche Mode legend.
4. The singer had a drug addiction and struggled with it for years, overdosing and being clinically dead for about two minutes in 1996. He is now clean and doesn't avoid the subject in his interviews, telling time and time again how close he was to losing everything.
5. He has been married three times and is a convert of the Greek Orthodox Church.
Photo: extratv.com