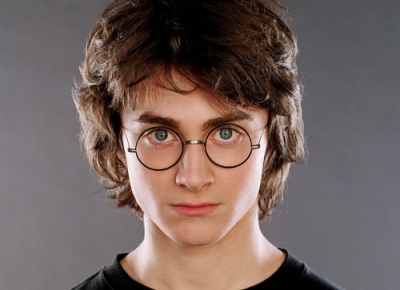 Foto:
1
Biography
Daniel Radcliffe was born in Fulham, London, the only child of Alan Radcliffe (a literary agent) and Marcia Gresham (a casting agent, who was involved in several films for the BBC). Radcliffe's parents discouraged him from show business when, at age five, he expressed a desire to act. However, they changed their minds; in December, 1999, he made his first on-screen appearance as the title character in the BBC's televised version of the Dickens novel David Copperfield.
Career
In 1999, Radcliffe was selected to star as the wizard Harry Potter in a big-budget adaptation of the popular book series by J.K. Rowling, after auditions involving thousands of applicants. Radcliffe's first theatrical film appearance was in 2001, a small supporting role in The Tailor of Panama. His first starring role as Harry Potter, Harry Potter and the Philosopher's Stone (released in the United States as Harry Potter and the Sorcerer's Stone), was released later that year and became a large financial success. It was, at the time, the second highest grossing movie of all time.
In 2002, Radcliffe reprised his role in Harry Potter and the Chamber of Secrets. Co-starring was Kenneth Branagh, who that same year directed the stage production, The Play What I Wrote, in which Radcliffe made an appearance. In 2004 and 2005, Radcliffe returned to the Potter franchise in Harry Potter and the Prisoner of Azkaban and Harry Potter and the Goblet of Fire. The films continued to produce high box office results and were considered successful worldwide.
Radcliffe's next release will be the independent Australian film, December Boys. Filming on Harry Potter and the Order of the Phoenix began in early 2006, and the film is currently scheduled for release in 2007.
Personal life
Radcliffe, who prefers to be called "Dan", was previously educated at Sussex House School, Knightsbridge, and is currently educated at the public City of London School. He has two dogs named Binka and Nugget.
He plays bass guitar and is a rock music fan, admiring several bands including The Beatles, Mercury Rev, The Clash, The Libertines, The Strokes, Stars[1], Red Hot Chili Peppers, The Sex Pistols, Louis XIV and the Pixies. He also enjoys Bloc Party, R.E.M., U2, Stereophonics and The Arctic Monkeys [2]. As well as being a fan of Fulham Football Club, Daniel was a follower of Formula One Racing [3].
Radcliffe's personal fortune has now exceeded GB £23 million making him the richest teenager in the United Kingdom [4]. Radcliffe has been a supporter of various charities, including the Demelza House, to which he has requested fans make donations in lieu of sending him birthday presents.
Filmography
2007 - Harry Potter and the Order of the Phoenix - Harry Potter - Filming
2006 - December Boys - Maps
2005 - Harry Potter and the Goblet of Fire - Harry Potter
2004 - Harry Potter and the Prisoner of Azkaban - Harry Potter
2002 - Harry Potter and the Chamber of Secrets - Harry Potter
2001 - Harry Potter and the Philosopher's Stone - Harry Potter - U.S. title: Harry Potter and the Sorcerer's Stone - The Tailor of Panama - Mark Pendel
1999 - David Copperfield - Young David Copperfield - TV miniseries
Awards
Nominations - 2000 - Juvenile Performance (Fennecus Awards)
2001
Best Young Actor (Broadcast Film Critics Association's Choice Awards)
Best Debut (Empire Movie Awards)
Best Breakthrough Performance (Internet Movie Awards)
Outstanding Actor (American Moviegoer Awards)
Younger Actor or Actress (Online Film & Television Association Film Awards)
Breakthrough Male Actor (MTV Movie Awards)
Best Performance by a Young Actor (Saturn Awards)
Best Performance in a Feature Film: Leading Young Actor (Young Artist Awards)
Best Ensemble in a Feature Film (with Emma Watson, Rupert Grint and Tom Felton; Young Artist Awards)
2002
Best Performance by a Young Actor (Saturn Awards)
Most Unforgettable Scene (for the scene "Harry Battles The Basilisk" in Harry Potter and the Chamber of Secrets; AOL American Moviegoers Awards)
2003
Best Young Actor (Critic's Choice Awards)
2004
Best Performance by a Young Actor (Saturn Awards)
2005
Best Young Actor (Critic's Choice Awards)
Wins
2000 - Male Youth Discovery of the Year (Golden Apple Awards, Hollywood Women's Press Club)
2001 - Sir James Carreras Award for Outstanding New Talent (Variety Club Showbusiness Awards)
Recipient of the Targa d'Oro (David di Donatello Awards)
Person of the Year (Time For Kids)
Silver Otto Award (Bravo Magazine)
2002
Silver Otto Award (Bravo Magazine)
Best Male Film Star (Bravo Magazine)
Junior Achiever Award ("Relly" Awards, Live with Regis and Kelly)
Best Actor (Roadshow Cinema Grand Prix Awards, Japan)
Favorite Actor (Second Place, K-Zone Kids Award, Australia)
2003
Best Film Star/Actor (Dutch Kids Choice Awards)
Best Actor (K-Zone Kids Award, Australia)
Best Actor (Roadshow Magazine, China)
Best Junior Achiever ("Relly" Awards, Live with Regis and Kelly)
Young Celebrity of the Year (ITV Celebrity Awards)
Favorite Film Actor (Viewers Vote, 7Extra Magazine, Belgium)
Best Breakthrough Actor (Viewers Vote, Star Channel, Japan)
2004
Best Young Actor (Sci-Fi Channel's SyFy Genre Awards)
Top 10 Child Stars (RTL Television, Germany)
Best Actor of Cinema (7Extra Magazine, Belgium)
Golden Penguin Award (XPress Magazine, Austria)
Other
19th place, IMDB's Top 25 Stars for 2003
5th place, TV Guide's "Summer Movie Hunks" Countdown, 2003
5th place, Screen Magazine's "Golden Grand Prix" Awards, 2004