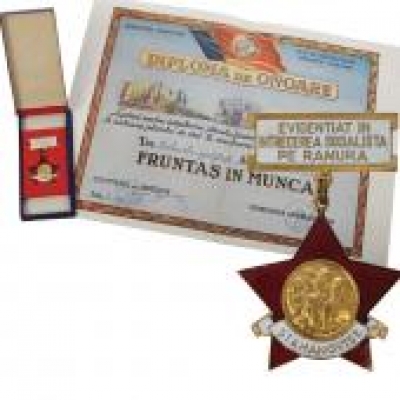 Some of the gifts received by Nicolae Ceausescu – former Romanian dictator – were sold at Artmark auction house. The auction whichwas named "The Golden Age" is a reference to the final years of Ceausescu's rule, when Communist Party officials painted a rosy picture of life in Romania, while, in reality, people struggled with even the most basic aspects of daily life.

"The Genius of the Carpathians" – as the dictator was known - was overthrown during the 1989 anti-communist uprising and executed with his wife Elena.

The auction gathered objects from private collections and items that belonged to the family. There's a carpet depicting the family of the dictator that should have had pride of place in the People's Palace has a starting price of Euro 800, a swanky pen for at least Euro 2,000 which Ceausescu received during a visit to Japan in 1975, and an assortment of furs which will sell for at least Euro 1,200. The swankt pen was bought with Euro 3,750 and the tiger furs with Euro 4,000.

At the auction were also Communist - era posters, medals, photos and flags, or the Time magazine from 1948 that has Ana Pauker, a Romanian Communist Party leader on the front cover.


Photo
source

A.V.
January 31, 2012