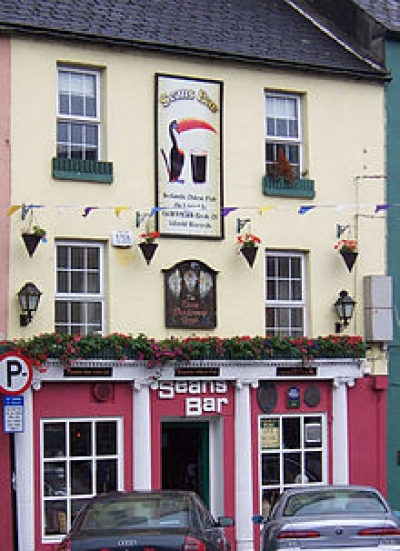 1. Welcome to Ireland and the oldest pub still doing business.
Sean's Bar
can be found in Athlone, on Main Street, and despite the fact that nowadays the number of the building is 13 it might be one of the luckies places of business in history. It was actually opened around the year 900 (no, not 1900, but 900) and there are even ledgers with the former owners and employees. So it is a place to have a drink and enjoy a rich and long history.
2. Finland is the country with millions of saunas (no wonder it is for many the esential Finnish invention) as there are about 3 million of those. And about 5.5 million people. There is even one at the Parliament. And even at one Burger King restaurant. No wonder the sauna is still one of the favourite things to do here.
3. Yokohama is nowadays Japan's largest port and among the most popular tourist attractions that you cand find here there is a Silk Museum, presenting the key-role that this delicate merchandise has played over centuries in the history of the city and the region.
4. If you are a Wikipedia user - and who isn't these days - you ought to know that you can visit a monument dedicated to the ever popular online encyclopedia. And it isn't a gag, but a real monument in Poland, in the Frankfurt Square of Slubice, rather modern and at the same time with classical and elegant lines, installed in 2014 and created by Mihran Hakobyan.
5. Do you know what Richard Burton, Catherine Zeta-Jones, Anthony Hopkins and Christian Bale have in common (aside from being famous actors)? All of them were born in Wales.
6. Restaurante Sobrino de Botin is the oldest restaurant still open for customers (according to the Guiness Book of World Records) as it first welcomed its guests in 1725.
7. In Amsterdam there are over 850 000 bycicles.
Photo: wikipedia.org