1. New Zealand has made the Guiness Book of World Record with the longest name for a town. Anywhere. It is not only absurdly long, but impossible to say and surely just as hard to spell. The name is Taumatawhakatangihangakoauauotamateapokaiwhenuakitanatahu. And no, it is not an error or a joke.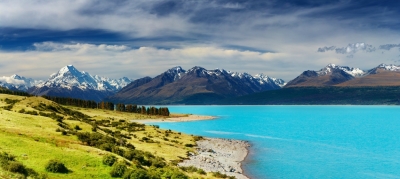 2. When it comes to official languages New Zealand has no less than three: first is English, the second one is Maori and the third the NZ Sign Language. And it has not one, but two national anthems: God Save the Queen and God Defend New Zealand. And it's national animal is a bird, the kiwi.
3. Wellington is the capital of New Zealand and the southernmost capital of the world.
4. The original Maori name for the country was Aotearoa, which is translated as "the land of the long white cloud".
5. New Zealand made history when it became the very first country to give women the right to vote in 1893.
Photo: hertz.co.nz