Actor George Clooney has a pet pig named Max, a 300 lbs Vietnamese pot-bellied pig, whom he named often his best friend and the longest relationship he ever had. Clooney had bought the pig as a pet for his then girlfriend, Kelly Preston, and when the couple split up he chose to keep it.
Woody Allen worked as a stand-up comedian for several years, from 1960 to 1969, and he often said that he used the consuming experience to later enhance and perfect his comedy.
Bruce Willis was a private investigator (a real one, like in the detective movies) before becoming an actor.
Model Heidi Klum is also a dedicated and talented painter.
Jake Gyllenhaal had a famous driving instructor, who taught him the basic first steps. It was a family friend. The one and only Paul Newman.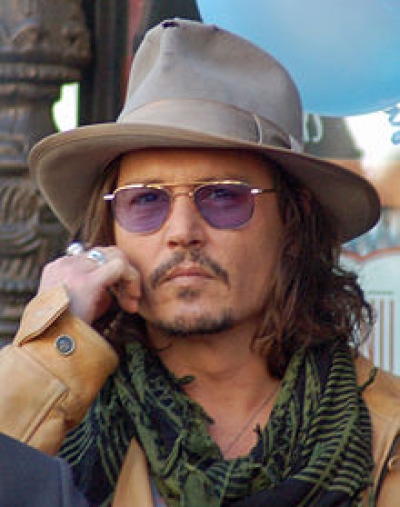 After completing filming for Sleepy Hollow, Johnny Depp found out that the horse he used to ride in the movie was going to be put down. A true animal lover, the actor bought and adopted the animal, for he couldn't bear to let it simply die.
Matthew Perry, famous for his role in the sitcom Friends - where he played Chandler Bing - is missing part of his middle finger on his right hand. Fortunatelly for him you really couldn't see it on screen, and is the result of an unfortunate childhood incident, when Perry was only three.
Long before becoming a famous actor, Brad Pitt worked various menial jobs to support himself, and he was a furniture mover, a chauffeur for a while and (perhaps the most surprising) a costumed mascot for the El Pollo Loco restaurant. Surely the manager regrets not having kept the costume or at least some photos.
Nicole Kidman is deadly afraid of butterflies, who simply terrify her since she was just a little girl. And no matter how she tried she just couldn't beat this fear, a condition called Lepidopterophobia.
Due to the fact that she was so skinny growing up, Cameron Diaz's nickname in the early years was... Skeletor. Which was really the feared nemesis in the Masters of Universe franchise.
It is hard to say if an amateur performer is really a talented actor who is just waiting for his big break. Patrick Dempsey, for example - well known for his role in Grey's Anatomy - was in the very beginning working as a... juggling unicycle-riding clown. Sounds really difficult, by the way.