In
Terminator 2
you can see not only Linda Hamilton, but also her twin (actually identical twin) Leslie in several scenes.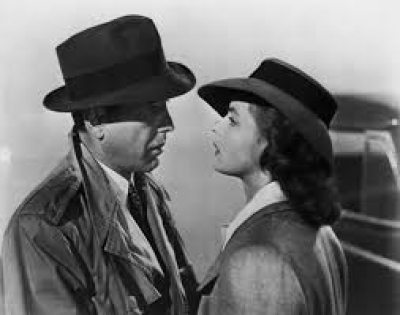 And no, Humphrey Bogart never says "Play it again, Sam" in
Casablanca
. This must be one of the most famous false quote in cinematic history.
In
Rocky 4
Stallone challenged Dolph Lundgren to hit him for real, looking for a more realistic fight. In the end Stallone was hospitalized for eight days.
Remember
Up
, the touching and wonderful animated movie by Pixar? Well, in the scene where the house is simply lifted off the ground there are some 10 000 colourful balloons doing that. A beautiful and inventive moment, but according to some tedious research in order for a structure of that size and weight to be lifted you would have needed over 2.3 million balloons. A rather crowded screen, by all means.
Among all of Heath Ledger's roles the time he played the Joker seems to be his best for fans and critics alike. On the set he was so intense and terrifying that he actually made Michael Caine freeze and miss his lines the very first time they acted in a scene together.
Psycho
has the weird distinction of being the first American movie in which you could see a toilet flushing.
The last movie released on VHS was
A History of Violence
.
The alien language sounds in
District 9,
the strange and impressive soon to be a cult-movie, were created by... rubbind a pumpkin.
Bollywood, the Indian rival to Hollywood, produces every year more than 800 movies, twice the number of the American studios.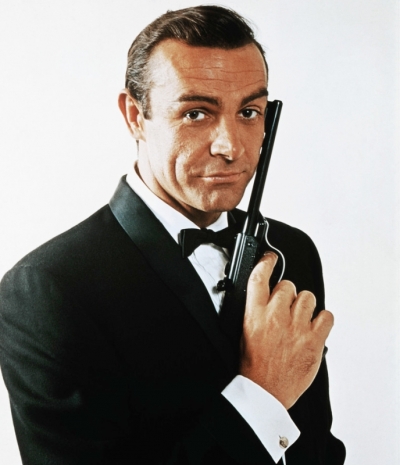 For many fans Sean Connery is still the number one choice for the iconic James Bond. But did you know that the Scottish actor wore a wig in every single scene while playing the famous agent?
In
Django Unchained
DiCaprio actually cut his hand for real, but kept on filming and managed to make it an unforgettable scene.
The first animation movie nominated for an Academy Award for best picture was
Beauty and the Beast
in 1991.
While he was filming
Fight Club
, the movie version of the controversial Chuck Palahniuk novel, Brad Pitt managed to chip his tooth for real, yet he kept it that way until the end of the production. He thought it gave his character more depth and realism.
Michael Jackson wanted to play the most despised character in the
Star Wars
franchise, Jar Jar Binks. Lucky for him the director George Lucas rejected the offer.
Photo: express.co.uk, jamesbond.wikia.com