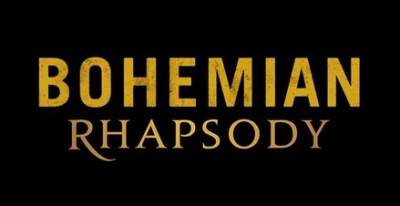 While it might have been a long time since this project was first announced - and for Queen fans it must have seemed like forever - finally the second trailer for "
Bohemian Rhapsody
", the surprising movie about Freddie Mercury and one of the greatest bands ever, has been released. If the first trailer was shorter and rather scarce when it came to the details, this time we have over two minutes of short scenes, images and a Rami Malek which comes amazingly closer to Mercury himself. A biopic which presents both the life of the one and only Freddie Mercury and the first part of Queen history (not shying away, we are told, from the most delicate and controversial elements), "
Bohemian Rhapsody
" was awaited with a mix of fear (it might fail), anticipation (it might be very good) and excitement (good or average it is still about Queen).
In such a short amount of time we have several key chapters from the band history, such as Mercury first meeting his future bandmates, recording Bohemian Rhapsody, playing live (including Live Aid, their crowning moment of 1985) with a Rami Malek who really does a "mean Freddie". And we can also see Mary Austin for several seconds, as well as a Mercury who asks "What if I don't have time?". Most probably a foreshadowing of things to come. The concert scenes are, at a first glance, nothing short of amazing due to the level of detail, and the actors which were cast really fill the shoes of the musicians. For the main advantage is that Rami Malek has managed to copy the movements and facial expresions of Mercury to a surprising degree, yet the startling detail is that his voice really sounds like Freddie's voice. That is his normal speaking voice as the fans have become accustomed to from interviews.
"Bohemian Rhapsody" will hit theaters all around the world in October-November, and judging just by this trailer it might be just the movie that Queen fans have been expecting. And hoping for.