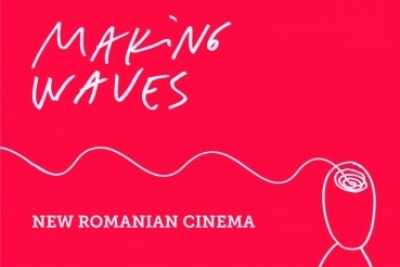 The Film Society of Lincoln Center and the Romanian Film Initiative announce the lineup for The 8th edition of MAKING WAVES: New Romanian Cinema
November 29-December 3 at the Film Society of Lincoln Center
Expanding to the Jacob Burns Film Center from December 5-10
Film as propaganda tool. Filmmaking as metabolic process. Throw in a triple dose of Transylvanian flavor from a popular series of Red Westerns; the complete works of one of The New York Times' 20
Directors to Watch, Corneliu Porumboiu; Berlin Film Festival Golden Bear award winner Child's Pose; the World Premiere of Closer to the Moon and many in-person appearances, and you'll have the 8th
edition of Making Waves: New Romanian Cinema.
The Film Society of Lincoln Center and the Romanian Film Initiative are pleased to announce the 8th edition of MAKING WAVES: New Romanian Cinema, which has been hailed by The Wall Street Journal as "the annual weeklong survey that has helped define and establish the southeastern European country as a stronghold of socially incisive, independently minded personal cinema." The 8th edition of the festival will take place at the Film Society of Lincoln Center from November 29 to December 3, 2013. The festival offers the best selection of contemporary Romanian filmmaking, including features, documentaries and shorts, along with retrospectives of Romanian filmmakers, special programs, panels and a book launch.
This year the series will expand with a selection of the line up screening at the Jacob Burns Film Center from December 5-10, and continue the partnership with Transilvania International Film Festival.
For the second consecutive year, MAKING WAVES is now a fully independent festival of Romanian contemporary cinema and culture, made possible solely through the support of private funders and individual donations, including a large number of Romanian artists who believe that audiences at home and abroad deserve unfettered access to the best of Romanian contemporary culture.
October 30, 2013