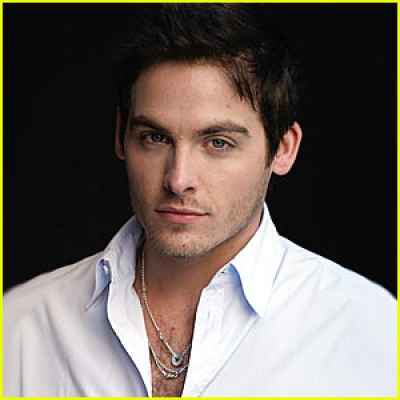 photo: http://igossip.com

Biography

Early life
Kevin started acting at the age of 6. He has been in over 30 commercials, also did some modeling in London. Zegers was born in St. Marys, Ontario to James Zegers (a quarry worker) and Mary Ellen (a hair dresser). He grew up in Woodstock, Ontario, graduating from an all-boys French immersion separate school in 2002. He has two sisters, Katie Zegers, who is also an actor and Krista. Aside from his acting career, Zegers works off-and-on as a model.
Film career
Zegers began his performing career at an early age, appearing in commercials. His first film role was at the age of 7, a small part in Life With Mikey (1993). Subsequently, he appeared in many supporting roles, including a guest appearance on the TV series, The X-Files, playing a young stigmatic child. He had the starring role in Air Bud (1997), about a basketball-playing dog. In the years following, Zegers appeared in three of the film's sequels, as well as a similar genre film, MVP: Most Valuable Primate, which featured a hockey-playing monkey.
Between 1997 and 2004, Zegers had starring or co-starring roles in many lower-budget Canadian films and several horror films including Komodo (1999). He also appeared in the short-lived American television series, Titans with Yasmine Bleeth in 2000, for which he was personally hand-picked by producer Aaron Spelling. Zegers also worked with Bleeth in the 1999 movie It Came From the Sky.
After appearing in the remake of Dawn of the Dead, he had a large role in the well-reviewed independent film, Transamerica (2005), co-starring Felicity Huffman as a male-to-female transsexual. Zegers' performance as Huffman's street hustler son was praised by several critics.
Zegers is often cast as an athlete, and he is very active in sports, especially basketball, ice hockey and golf. In school, he played on the football, basketball, and lacrosse teams, and still plays on a local hockey team. He lifted weights through much of his teen years. In February 2002, he played on the Hollywood Knights celebrity basketball team in California.
Became very good friends with Backstreet Boy Nick Carter after meeting on the set of The Hollow (2004). He currently resides in Los Angeles. Kevin has recently split with Marisa Coughlan.
Filmography
It's a Boy Girl Thing (2006)
Felicity: An American Girl Adventure (2005) (TV)
Transamerica (2005)
Some Things That Stay (2004)
The Hollow (2004)
Dawn of the Dead (2004)
The Incredible Mrs. Ritchie (2003) (TV)
Wrong Turn (2003/I)
Virginia's Run (2002)
Air Bud: Seventh Inning Fetch (2002) (V)
Fear of the Dark (2002)
Sex, Lies & Obsession (2001) (TV)
"Titans" (2000) TV Series
MVP: Most Valuable Primate (2000)
Time Share (2000)
The Acting Class (2000)
Air Bud: World Pup (2000) (V)
Komodo (1999)
Four Days (1999)
It Came From the Sky (1999) (TV)
Treasure Island (1999/I)
Air Bud: Golden Receiver (1998)
Shadow Builder (1998)
Nico the Unicorn (1998)
A Call to Remember (1997) (TV)
Air Bud (1997)
Rose Hill (1997) (TV)
"Traders" (1996) TV Series
Murder on the Iditarod Trail (1996) (TV)
Specimen (1996)
The Silence of Adultery (1995) (TV)
In the Mouth of Madness (1994)
Thicker Than Blood: The Larry McLinden Story (1994) (TV)
"Free Willy" (1994) TV Series
Life with Mikey (1993)