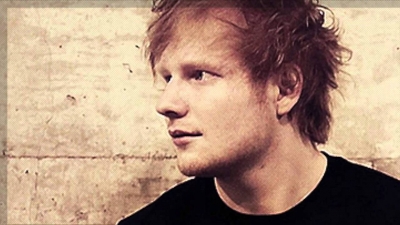 1. He is not only a guitar collectors, but genuinely cares about his instruments and has even given them names, such as Trevor, Lloyd, Nigel, Felix, James II, Cyril and the list goes on. Most of the names chosen are those of his crew.
2. In 2009 Ed Sheeran established a shocking live record as over the course of a single year he managed to perform no less than 312 times. So to make it very clear he played live in an year more than many other bands or artists over the whole of their career.
3. The musician is not only a Monopoly fan (he chose it as his favourite board game ever) but also a Lego fan. He is a collector, enjoys building Lego models and using the small action figures, and even went so far as to write a song about it, the Lego House. So you might as well enjoy the song and maybe break upon that old box of Legos. And by the way, in the video to this song you might recognise Rupert Grint, the actor who played Ron Weasley in the Harry Potter franchise.
4. He recorded his very first EP,
The Orange Room
, when he was only 13, and the record containing four songs is today somewhat of a collector's item. But surely then nobody could have thought that the teenager would soon prove to be one of his most succesfull artists of his generation.
5. If you are both a Ed Sheeran fan and a Game of Thrones afficionado you are in for a treat: the singer stars in the seventh season of the show as a musician, playing for Arya Stark. It was actually a rather old idea of the producers, but it took so long to make it happen as Sheeran was really busy touring and recording.