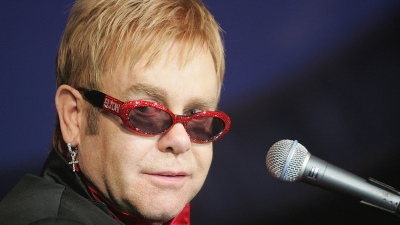 After more than five decades in the spotlight and over 300 million records sold worldwide, Elton John has recently announced that he will embark this year on his final tour, starting in September in the USA. The "
Farewell Yellow Brick Road
" tour will be a worthy goodbye from the artist to his fans, as it will have no less than 300 shows on five continents. And while the setlist is still a mistery (maybe it will be a surprise greatest hits list of songs, maybe something else) the musician has already said that the production will be fantastic, and every concert will be a memorabile experience. The likes of which Elton John has accustomed his listeners over the course of the decades. The main reason for this decision, according to Elton John, is that he wishes to spend more time with his family, especially his two sons.
Following his latest record, released in 2016, the artist will actually be on tour for the next three years, starting this year in September with several shows in Pennsylvania, USA, and ending his long goodbye in 2021. The surprise announcement has been made after Elton John had to cancel several concerts in the spring on 2017, while battling a life-threatening infection. While this is the last world tour, the singer hasn't completely rejected the idea of sometime in the future playing for much smaller audiences. And he will almost certainly release one or two new albums in the future.
Photo: etonline.com